From Father Iain, All Saints Chiang Mai

Last Sunday's Service!
Dear Friends,
We has a wonderfully busy time last weekend. On Saturday more than a dozen All Saints people were involved with the British Coronation Celebration, joining thousands of others braving the heat at the Consul's Garden. Then on Sunday Archbishop Ron Langham led our worship and joined us for a packed potluck at the vicarage!
This weekend most of us are off on retreat at the RungNara Pool Villa Resort in SanSai. (More details below) Father Peter will be leading worship at All Saints for those not retreating!
The readings for the Sixth Sunday of Easter will be from Acts 17:22-31, 1 Peter 3:13-22, and John 14:15-21, and there will be two hymns: When Morning Gilds the Skies and Love Divine, all Loves Excelling!
There will be no Zoom broadcast this week, but you can watch hundreds of past sermons and services on the website's Audio-Visual page.
Last Week's Sermon
Video of last week's sermon by Archbishop Ron Langham can be found here!
Spring Retreat Information
The church retreat is finally here!
We have rented the entire RungNara Pool Villa in Mae Jo (click for google maps link). Check in on Friday afternoon and out on Sunday at mid-day. There is a pool, horseback riding, and fishing, so dress accordingly.
FOOD: We will bring pizza for Friday night, and will go out or order in for meals on Saturday. There is a kitchen, so feel free to bring some breakfast stuff. We will have coffee and scrambled eggs. Bring snacks to share.
AGENDA: Our time is unstructured, so bring games and be ready to enjoy relaxing.
PAYMENT: Rooms are 1200 THB/night, please contact Katie. If you can send a bank transfer ASAP, she will forward it to the resort ASAP. Email: k.e.wierenga@gmail.com,
Tel.: 097 990 7957
Chiang Mai Pride – 28th May 2023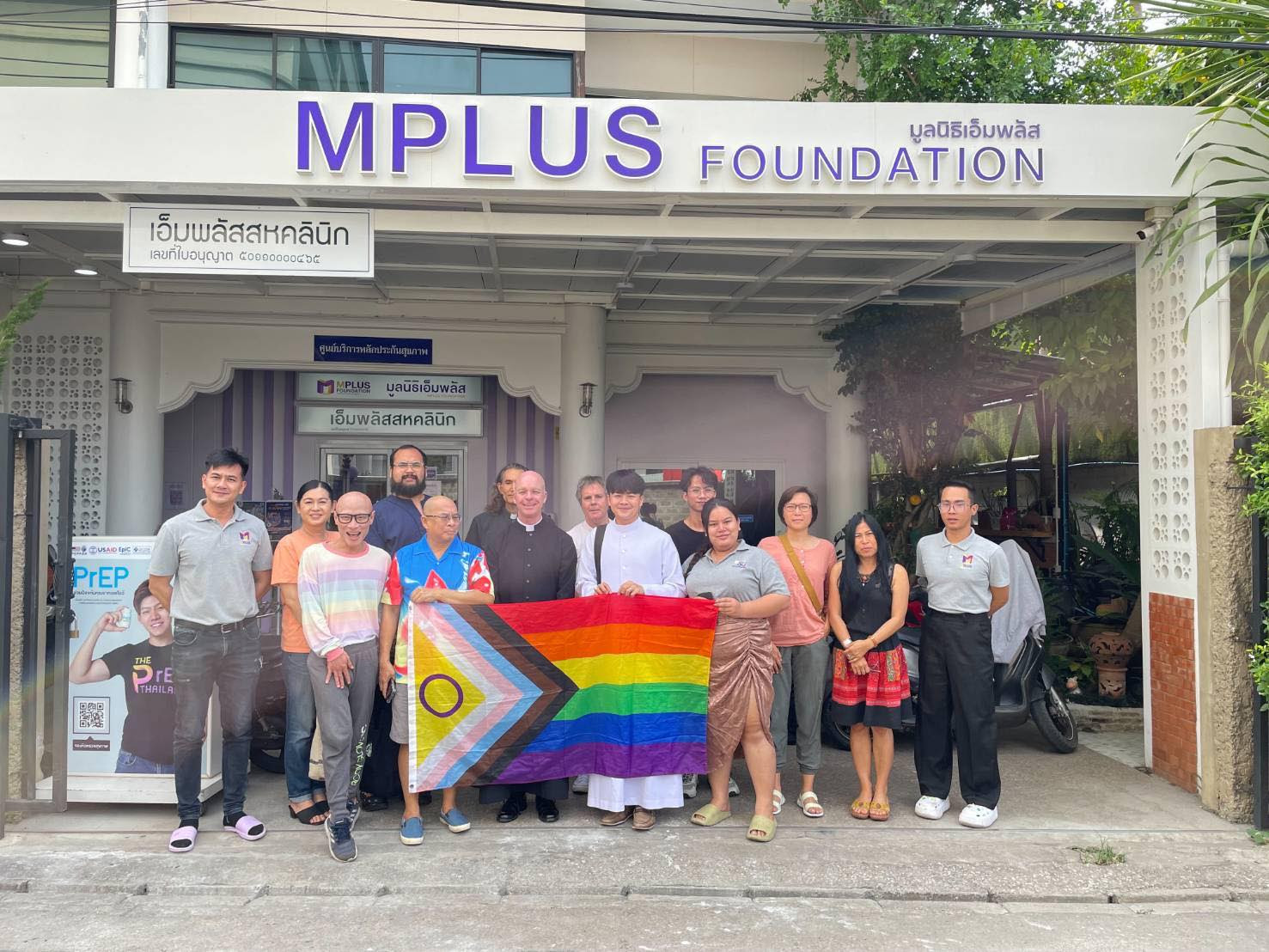 Last Monday, Mark, Paddy, Nat, and I attended the planning meeting for Chiang Mai Pride 2023. All Saints will be marching with a banner and will have a booth at Tha Phae Gate. Volunteers needed – see Pastor Mark!
Get ready to mark your calendars for Chiang Mai Pride 2023 – the biggest and most fabulous event of the year! This year, Chiang Mai is making history as the first city in Thailand to host the "Province Season Opening, Pride Month Celebration 2023 of Thailand" . And we want YOU to be a part of it!
On May 28, 2023, we'll be taking over Night Bazaar Road and Tha Phae Gate with a spectacular parade, electrifying performance, amazing music, inspiring gender talks, beautiful same-sex marriage ceremonies, fun booths, outdoor film screenings, and so much more.
So, come on and join us as we celebrate our diversity and unleash our full potential with the theme "Beyond Gender". It's going to be an unforgettable experience that you won't want to miss!
See you at CM Pride 2023 – let's make it a day to remember! Thank you for your support.
Last Saturday, 6 May 2023, there was a 'Garden Party' at the Consul's Garden to celebrate the coronation of King Charles III. Many All Saints people attended!
All Saints' Headquarters with Elsie, Amy, and Wim


Paddy on the Lawn

Girls on the Grass

Deacon Nat, Father Iain, and another guest!
Chili Night 
Some of the group!
Chili Night will continue this Tuesday at the usual time of 6 p.m. Come and join us at the vicarage as we share chili followed by ice cream!

Weekly Offering to All Saints
You can still donate in person or online.  Thank you for your support and love for All Saints and all we are trying to do together.  God has shown that he is mighty and we are in his hands!
God bless,
Father Iain