From Father Iain, All Saints Chiang Mai
We are all people of All Saints!
POTLUCK THIS WEEK!
Dear Friends,
Another year has passed, and we are again about to celebrate our patronal festival.
All Saints is called All Saints to emphasise that all – saints or sinners – are welcome!  This will be the theme of our worship this week!  All – you included – are warmly invited to join us!  If you haven't been for a while, why not come this week to renew old friendships and join in worship of the God who has made us all!
Our readings this Sunday will be Isaiah 25:6-9, Revelation 21:1-6a, and John 11:32-44, and we will be singing the hymns For All the Saints, Sing with all the Saints in Glory, The saints of God their conflict past, Let us Build a House, and O When the Saints!
The readings can be found via this link and past services and sermons can be viewed via the All Saints audio-visual page!
If you don't know the way to All Saints, directions can be found on the Where and When page.
All Saints' Day – Sunday 4th November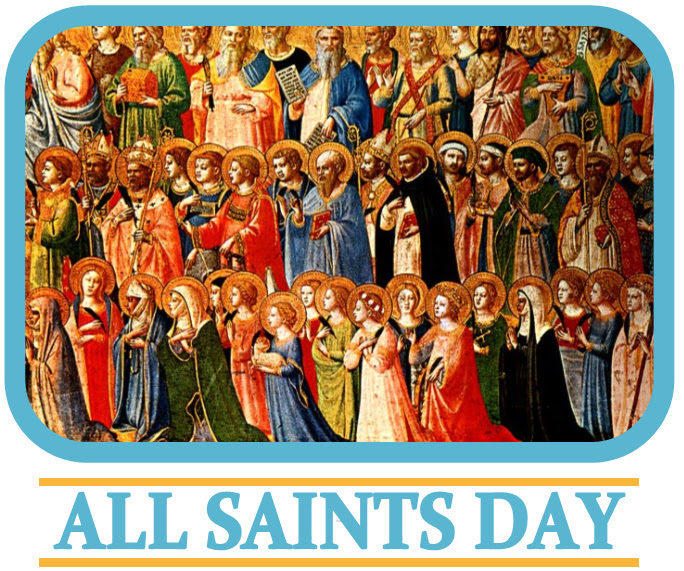 All Saints' Day is our patronal festival, and following the service we will have a short congregational meeting to update everyone on the year past and the year ahead.  There will also be the opportunity for people to sign a pledge card for the following year.  This will be followed by a soup and sandwich potluck.  Please bring bread products and sandwich fillings, etc, to share – see below!

Remembrance Sunday 
Don't forget!!!!  On Sunday 11th November, our service at All Saints will begin at 9:30 a.m. to accommodate the Remembrance Day Ceremony at the Foreign Cemetery.
Season of Remembrance
November will again be our Season of Remembrance.  Each Sunday will have a different emphasis.
Remembrance Day will mark the hundredth anniversary of the end of the First World War, and this year falls on a Sunday.  All Saints' regular Sunday service will begin at 9:30 a.m. to enable those who wish to attend the ceremony at the Foreign Cemetery to do so.
Sunday 4th November 11 a.m.
All Saints Day Service
– when we remember all those who have died
Sunday 11th November 9:30 a.m.
Remembrance Sunday Service
–  at All Saints remembering all victims of war
Sunday 11th November 10:45 a.m.
Remembrance Sunday Ceremony
– at the Foreign Cemetery
Sunday 18th November 11 a.m.
Transgender Day of Remembrance
Sunday 25th November 11 a.m.
Thanksgiving – Remembering the Earth
Most people get to hear about us via the internet or by word of mouth, so please feel free to pass on this email to others.
All are welcome to join us as we share the presence of the risen Jesus in our lives!  We hope to see you soon and that you will enjoy worshipping with us,
God bless,
Iain