From Father Iain, All Saints Chiang Mai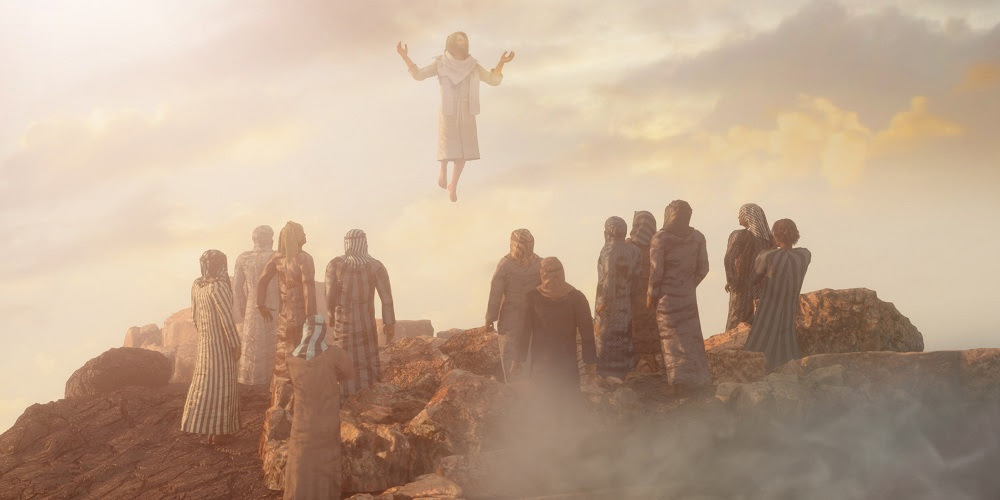 Risen and Ascended
Dear Friends,

This Thursday is Ascension Day when the Church celebrates Jesus' return to the Father! How ever we understand the Ascension, its key message is contained in Jesus' words to his disciples: "And lo I am with you always, to the end of the age."  We have the promise that while Jesus is not physically present with us, God is with us through the Holy Spirit!
The readings for this Sunday's Celebration of the Ascension will be from Acts 1:1-11, Ephesians 1:15-23, and Luke 24:44-53, and we will be singing the hymns Hail the Day; To God be the Glory; King of Kings, Majesty; and Love Divine, all Loves Excelling!
Use this link to join on Zoom this Sunday at 10:30 am
Meeting ID: 548 801 501
Last Week's Sermon
Last week's sermon was not recorded due to the church retreat, but you can watch hundreds of past sermons and services on the website's Audio-Visual page.
Spring Retreat
More than twenty people enjoyed two days away at the RungNara Pool Villa Resort in Sansai last weekend.
In rain and shine we shared food and fellowship together!  Thanks to Katie who organised the event, and Christa who led worship on Sunday morning.  Thanks, too, to Father Peter who led worship back at All Saints!
Chiang Mai Pride – Next Sunday, 28th May 2023!

This week's meeting!
Last Monday, Mark and Nat attended another planning meeting for Chiang Mai Pride! All Saints will have a booth at Tha Phae Gate and will be marching in the parade!
Lots of people, including me, will be away that weekend so if you are in Chiang Mai, please talk to Mark about how you can help. This will be a great opportunity to show how we at All Saints care for and welcome all people!
Marching in 2020!
On May 28, 2023, Chiang Mai Pride will be taking over the Night Bazaar Road and Tha Phae Gate with a spectacular parade, electrifying performance, amazing music, inspiring gender talks, beautiful same-sex marriage ceremonies, fun booths, outdoor film screenings, and so much more.
So, come on and join us as we celebrate our diversity and unleash our full potential with the theme "Beyond Gender". It's going to be an unforgettable experience that you won't want to miss! See you at CM Pride 2023 – let's make it a day to remember! Thank you for your support.
Chili Night
Some of the group!
This week will see the last Chili Night for a while! It will return on Tuesday 4th July! Come and join us at the vicarage at the usual time of 6 p.m. as we share chili followed by ice cream!

Weekly Offering to All Saints
You can still donate in person or online.  Thank you for your support and love for All Saints and all we are trying to do together.  God has shown that he is mighty and we are in his hands!
God bless,
Father Iain