From Father Iain, All Saints Chiang Mai

Let's Celebrate All Saints Day!

Dear Friends,
We are all saints for we are all called into God's Kingdom, and through God's power we are made holy.  But we can also remember the saints who have gone before – both famous people who the church has declared to be "saints", but also those many ordinary Christian people who prayed for us and led us in the Christian life.
It is our prayer that each one of can sing "O Lord, I want to be in that number, when the saints go marching in!"
We have an exciting Sunday ahead!  Archbishop Ron will be leading us in worship, and dedicating and blessing our new altar and lectern, and the All Saints Choristers will be singing.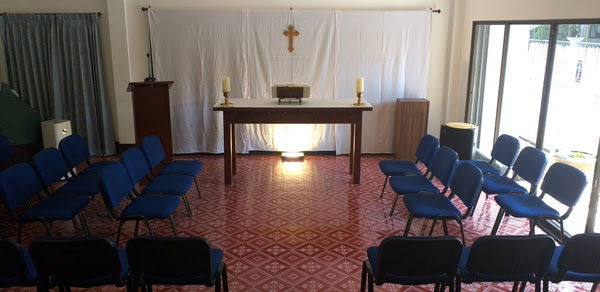 We will then go to the New Vicarage for lunch under the trees, and then Archbishop Ron will give a short talk on the meaning of the Apostolic Succession. It should all be a great time of celebration.  
Our scripture readings this week will be Isaiah 25:6-9, Revelation 21:1-6, and John 11:32-44, and we will be singing the hymns For All the Saints, The saints of God their conflict past, Father we love You, Sing with all the saints in glory, and O when the saints go marching in!
Use this link to join this Sunday on Zoom at 10:30 a.m.
Meeting ID: 548 801 501
Last week's sermon, "Restoration", can be viewed here!
Restoration
Youth Charity Foundation Swimming
We has a wonderful day at the Centre of the Universe pool yesterday, with about forty children from the Youth Charity Foundation. Many thanks to Chris, Melie, Maureen, Sarah, Adam, and Hannah, who helped supervise, and to Ruthie who prepared the beautiful snacks.
The kids had a great time!
All Saints Day Celebrations! – this Sunday, 31st October
Our church is called "All Saints" so All Saints Day is our Patronal Festival. This marks another year in the life of our congregation. We will celebrate the feast on Sunday 31st October.
We are delighted to have Archbishop Ron Langham ministering to us this year. He is visiting from Australia and will also give some teaching on "The meaning of Apostolic Succession" following our potluck at the vicarage.
Worship will begin at the usual time of 10:30 a.m. and the service will be followed by a potluck at the New Vicarage. Ask if you need a lift!
The address is:
The New Vicarage,
9/65 Ban Ing Doi,
Kan Klong Chonprathan Road,
Tambon Chang Phueak,
Chiang Mai
This is the link on Google Maps.
From Maya Mall. Drive up Huay Keaw Road towards Chiang Mai University. Turn right along the Canal Road. Go through one small set of traffic lights. After the road crosses over to the right side of the canal, Ban Ing Doi mooban is accessed over a little white bridge on the left.
Enter the mooban and immediately turn left.  The New Vicarage is straight ahead.

Chili Night continues!

Everyone is again invited to the New Vicarage next Tuesday at 6 p.m. for Chili Night!
Every week, mum and I are hosting this open-house, offering chili con carne and rice followed by ice cream. Anyone can come – you don't have to let us know, just turn up. (Although advanced notice is useful so we can prepare enough chili!)
All are welcome – not just All Saints people.  Tell your friends, spread the word!
Meeting at the Youth Charity Foundation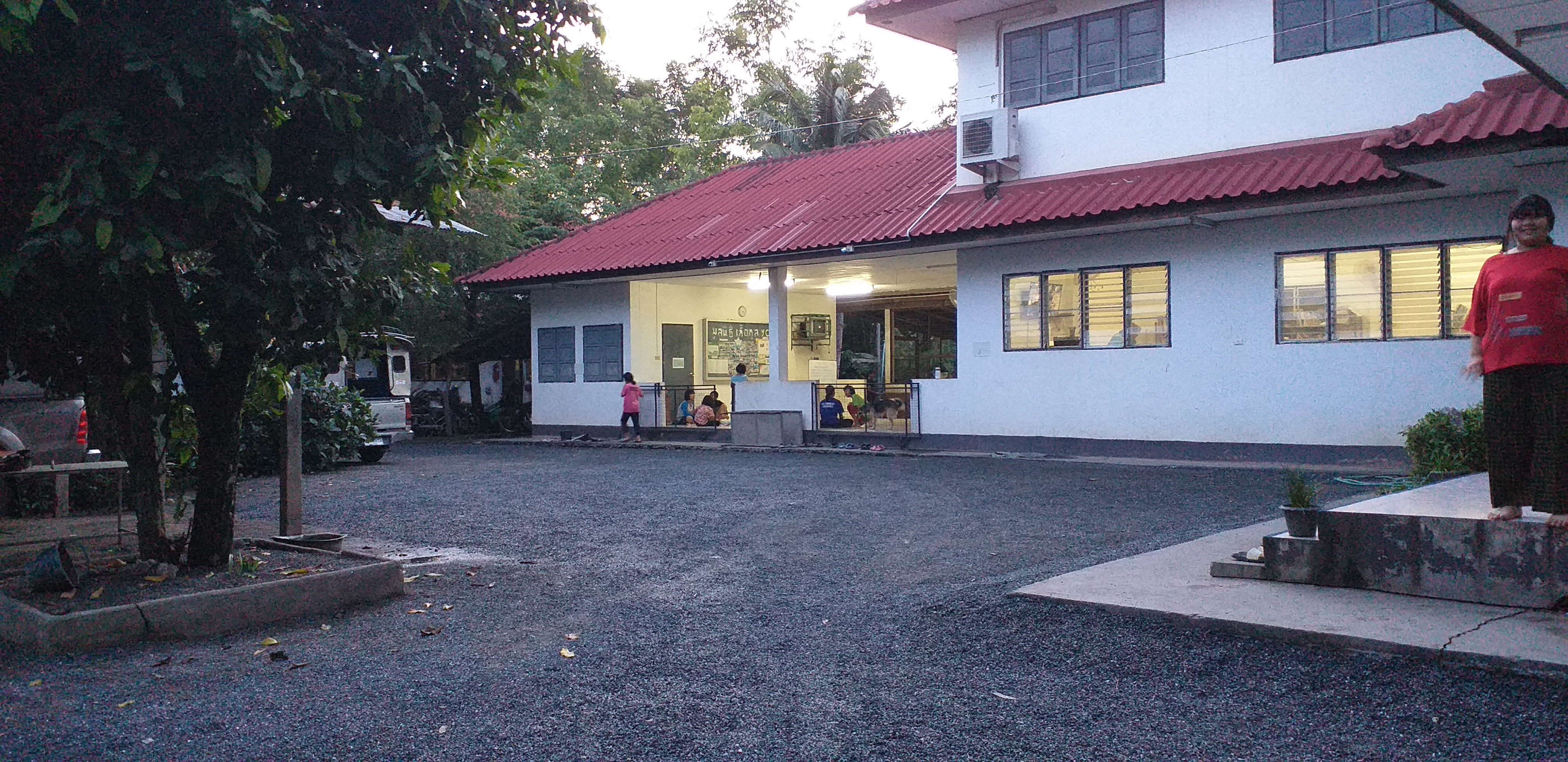 Chris and I had a good meeting last Friday with Khun Tasnee, the director of YCF. We were able to get a better over-view of the work of YCF and why it is needed, and this will help us develop our mission to help more in the future.


November Remembrance Events

Remembrance Sunday 2020

November will be a busy month!  Events include:

Thursday 11th November
Remembrance Day at the Foreign Cemetery

Sunday 14th November
Remembrance Sunday at All Saints

Saturday 20th November
Transgender Day of Remembrance event at the New Vicarage

Sunday 21st November
Transgender Day of Remembrance service at All Saints

Sunday 28th November
Advent Sunday 

More details to follow!
 
Prayer Meeting
We have a weekly online prayer meeting. Join us at 9 a.m. on Zoom every Tuesday.
Use this link to join the prayer!
THURSDAY Lunch
Some of the lunch group
The lunch at the Gymkhana Club continues – but has moved to Thursday!  Please join us at midday today.  All are welcome – you don't have to be a club member!


Weekly Offering to All Saints
You can still donate in person or online.  Thank you for your support and love for All Saints and all we are trying to do together.  God has shown that he is mighty and we are in his hands!
God bless,
Father Iain