From Father Iain, All Saints Chiang Mai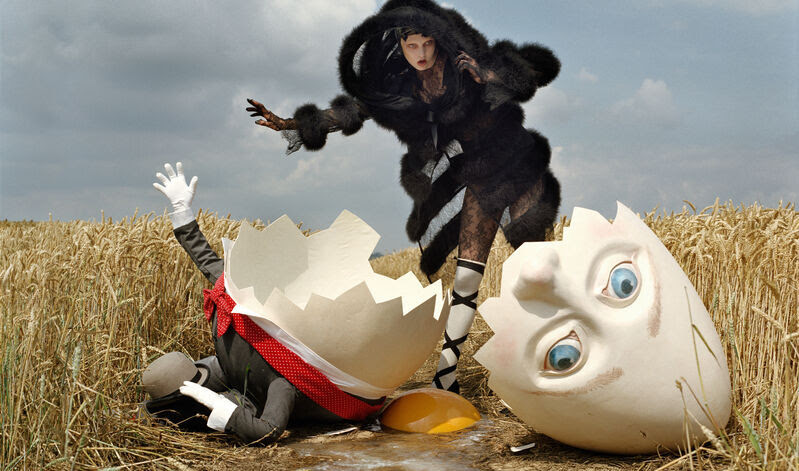 Humpty Dumpty

Dear Friends,
The nursery rhyme Humpty Dumpty ends with the lines:

All the king's horses and all the king's men
Couldn't put Humpty together again!

The theme of this week's service is restoration – how can God put us together again?  Pastor Mark Crawford will be preaching on our Old Testament passage from the end of the Book of Job, where Job receives back what he has lost, and even more! How does God restore us?   What restoration do we need and what do we have to do?
Our scripture readings this week will be from Job 42:1-6, 10-17, Hebrews 7:23-28, and Mark 10:46-52, and we will be singing the hymns Awake My Soul, and with the Sun, Be Thou My Vision, Dear Lord and Father of Mankind, and Lift High the Cross!
Use this link to join this Sunday on Zoom at 10:30 a.m.
Meeting ID: 548 801 501
Last week's sermon, "Don't Ask Why?", can be viewed here!
Don't ask Why?
Youth Charity Foundation Swimming
All Saints will be taking the YCF children swimming at the Centre of the Universe Pool on Wednesday 27th October from 2 to 4 p.m.  If you would like to lend a hand, speak to Chris Tananone.
All Saints Day Celebrations! – Sunday 31st October
Our church is called "All Saints" so All Saints Day is our Patronal Festival. This marks another year in the life of our congregation. We will celebrate the feast on Sunday 31st October.
We are delighted to have Archbishop Ron Langham ministering to us this year. He is visiting from Australia and will also give some teaching on "The meaning of Apostolic Succession" following our potluck at the vicarage.
I also hope our choir will be able to lead us in the singing – they have already begun practicing the hymns! Worship will begin at the usual time of 10:30 a.m. and the service will be followed by a potluck at the New Vicarage.
Chili Night continues!
A few of the group this Tuesday!

We had another great night last Tuesday with the biggest group yet! Everyone is again invited to the New Vicarage next Tuesday at 6 p.m. for Chili Night!
Every week, mum and I are hosting this open-house, offering chili con carne and rice followed by ice cream. Anyone can come – you don't have to let us know, just turn up. (Although advanced notice is useful so we can prepare enough chili!)
All are welcome – not just All Saints people. Tell your friends, spread the word!
The address is:
The New Vicarage,
9/65 Ban Ing Doi,
Kan Klong Chonprathan Road,
Tambon Chang Phueak,
Chiang Mai
This is the link on Google Maps.
From Maya Mall. Drive up Huay Keaw Road towards Chiang Mai University. Turn right along the Canal Road. Go through one small set of traffic lights. After the road crosses over to the right side of the canal, Ban Ing Doi mooban is accessed over a little white bridge on the left.
Enter the mooban and immediately turn left. The New Vicarage is straight ahead.


All Saints Chiang Mai Mission AGM
All Saints Chiang Mai Mission is the UK charity which oversees financial support of All Saints and the Youth Charity Foundation coming from the UK. It is independent of All Saints, Chiang Mai, in Thailand.

Last night ASCMM held its Annual General Meeting on Zoom and, in addition to accepting financial and general reports for 2020, appointed Emily Chase as a new trustee. Long term members of All Saints will remember the Chase family who worshipped with us for a number of years and helped support YCF in a number of practical ways.

I am not a trustee but act as secretary to ASCMM, and Pat Ward is the chair person.


November Remembrance Events
Remembrance Sunday 2020

November will be a busy month!  Events include:

Thursday 11th November
Remembrance Day at the Foreign Cemetery

Sunday 14th November
Remembrance Sunday at All Saints

Saturday 20th November
Transgender Day of Remembrance event at All Saints

Sunday 21st November
Transgender Day of Remembrance service at All Saints

Sunday 28th November
Advent Sunday 

More details to follow!
 
Prayer Meeting
We have a weekly online prayer meeting. Join us at 9 a.m. on Zoom every Tuesday.
Use this link to join the prayer!
THURSDAY Lunch
Some of the lunch group
The lunch at the Gymkhana Club continues – but has moved to Thursday!  Please join us at midday today.  All are welcome – you don't have to be a club member!


Weekly Offering to All Saints
You can still donate in person or online.  Thank you for your support and love for All Saints and all we are trying to do together.  God has shown that he is mighty and we are in his hands!
God bless,
Father Iain