From Father Iain, All Saints Chiang Mai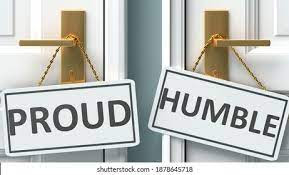 Dear Friends,
What does it mean to be humble?  Scripture says that God exalts the humble and casts down the proud.  But what is true humility and how can we achieve it? Humility is not the same as feeling worthless and does not mean letting others walk all over us or others.  So what does it mean?  Find out a little, at All Saints this Sunday! 
Our scripture readings for the Fifteenth Sunday after Trinity will be from Wisdom 1:16-2:1, 12-22, James 3:13-4:8, and Mark 9:30-37, and we will be singing the hymns All for Jesus, All to Jesus I surrender, Brother Sister Let me Serve You, and How Great Thou Art!
Those who don't wish to gather in person can join us on Zoom.
Use this link to join this Sunday on Zoom at 10:30 a.m.
Meeting ID: 548 801 501
Next Sunday, 26th September, we will go to the Youth Charity Foundation to celebrate the Harvest Festival. Find out more below.
Last week's sermon can be viewed here!


Holy Wisdom. Who is she?
Harvest Festival – 26th September

Next Sunday, 26th September, we will celebrate our Harvest Festival with the children of the Youth Charity Foundation.  There will be no service at All Saints, but instead we will leave the church at 10 a.m. to travel out together to the YCF Compound in Doi Saket.  If you would like to make your own way there click here for directions.
The service will be followed by a potluck lunch, and pizza and pad Thai will be provided.  See Rebecca about what to bring. This was a great success last year and it will be great to repeat the occasion.
Chiang Dao Retreat


A group on people from All Saints are planning to spend two nights at The Nest in Chiang Dao on Friday 8th and Saturday 9th October.  There will be no service in church on Sunday 10th October, but people not joining the retreat will be able to take part via Zoom. There is a sign-up sheet at church or let me know if you are interested in going.
Church Council Meeting
The Church Council met last Friday morning.
As well as planning for future events, we looked at our child protection policy and planned some training that all the church will be invited to take part in. Of course, we continue to seeking out the best, and safest, way forward in this time of pandemic.
Please hold the Council members in your prayers. The current members are:
Chris Tananone (Chair)
Iain Baxter
Mark Crawford
Gene Bourquin
Helga Spring
Hannah Alexander-Herrick
Prayer Meeting


We have a weekly online prayer meeting. Join us at 9 a.m. on Zoom every Tuesday.
Use this link to join the prayer!
THURSDAY Lunch 

The lunch at the Gymkhana Club continues – but is moving to Thursday next week!  Please join us at midday on Thursday.  All are welcome – you don't have to be a club member!


Weekly Offering to All Saints
You can still donate in person or online.  Thank you for your support and love for All Saints and all we are trying to do together.  God has shown that he is mighty and we are in his hands!
God bless,
Father Iain