From Father Iain, All Saints Chiang Mai
How is Jesus our Great High Priest?
.
Dear Friends,
Raised as a Methodist, I grew up in a church that put great emphasis on the priesthood of all believers, and that is correct for we all have direct access to God without the need for another mediator, and we can all pray for one another.  But what is priest, and are some especially called to the priesthood?  And what of Jesus, the one who is called our Great High Priest?  What does that mean, and what does it mean for us?  That will be at the centre of the message this week at All Saints!
Our scripture readings this Sunday will be Jeremiah 31:7-9, Hebrews 7:23-28, and Mark 10:46-52, and we will be singing the hymns All Hail the Power of Jesus' Name, Joyful Joyful We Adore Thee, Let us Break Bread Together, and And Can it be?
The readings can be found via this link and past services and sermons can be viewed via the All Saints audio-visual page!
If you don't know the way to All Saints, directions can be found on the Where and When page.
Low Service
Last week's "Low Service" seemed to go well.  The feedback I have received so far was that it wasn't reallythat low, and that it was nice to have some variety – and this from both low and high church people!  People also appreciated the intention to make all feel welcome and valued.
One former Roman Catholic shared how he hated bells in the communion, and one former Southern Baptist shared how much she appreciated them!!!
The Potluck to celebrate the 40th Wedding Anniversary of Pat and Julia was also a great success.  Thanks to Emily, Pamela, and Ken, for organising this, along with Pat and Julia!
A great Potluck!

Pat and Julia – cutting the cake again after 40 years!
All Saints' Day – Sunday 4th November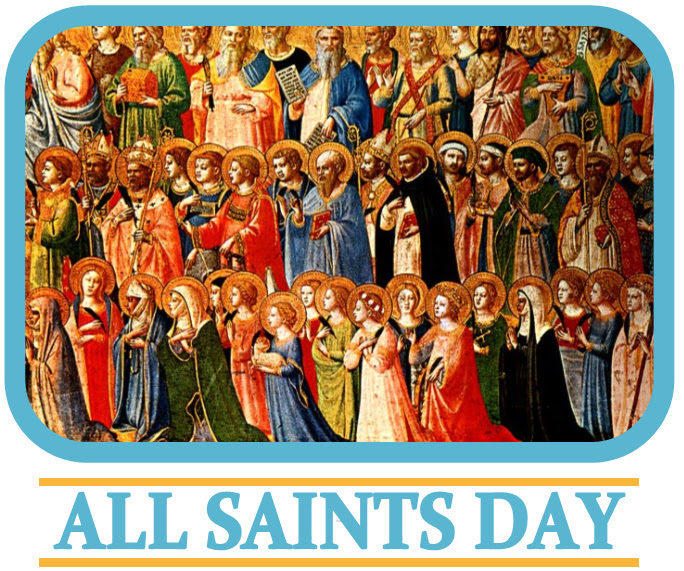 All Saints' Day is our patronal festival, and following the service we will have a short congregational meeting to update everyone on the year past and the year ahead.  There will also be the opportunity for people to sign a pledge card for the following year.  This will be followed by a soup and salad potluck.  Please bring bread products and salad to share – contact Emily for details!
Most people get to hear about us via the internet or by word of mouth, so please feel free to pass on this email to others.
All are welcome to join us as we share the presence of the risen Jesus in our lives!  We hope to see you soon and that you will enjoy worshipping with us,
God bless,
Iain