From Father Iain, All Saints Chiang Mai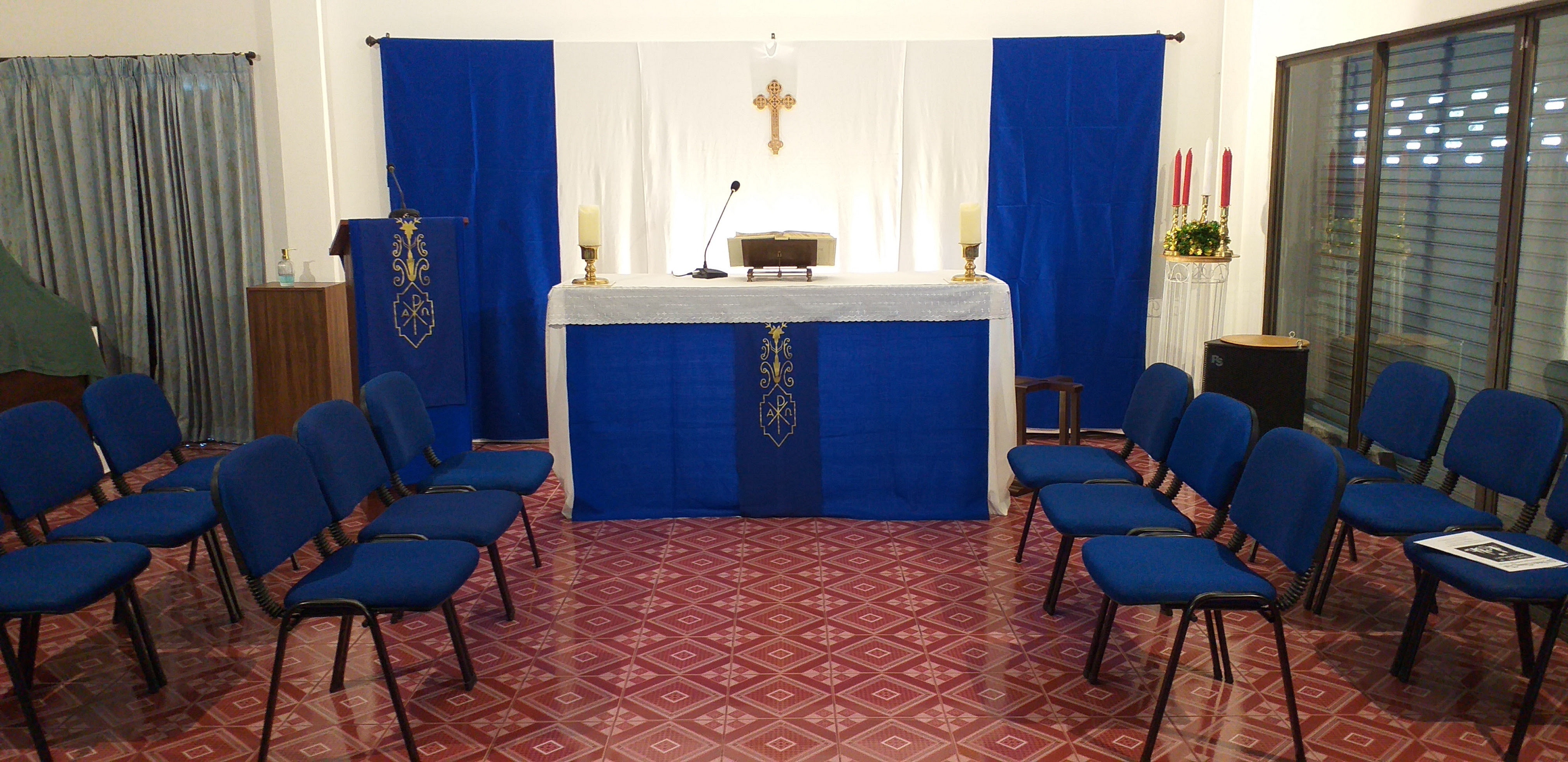 All is prepared!
POTLUCK THIS SUNDAY!
Dear Friends,

Christmas is almost upon us: this Sunday, 27th November, is Advent Sunday, and we will be joined by our All Saints Choristers from the Youth Charity Foundation. We will decorate the church following morning worship and this will be followed by a potluck at the vicarage where we will also decorate the Christmas tree!
Advent is a time for anticipation, preparation, and as we prepare our homes and our church for Christmas, we must also again prepare our hearts for the coming of the Christ-child! So let us prepare ourselves, and rejoice that love is in the world!
Advent Potluck!
Decorating the Tree!

The readings for Advent Sunday will be Isaiah 2:1-5, Romans 13:11-14, and Matthew 24:36-44, and we will be singing O Come, O come Emmanuel; Come, Thou Long Expected Jesus; and Joy to the World!
Use this link to join on Zoom on Sunday at 10:30 a.m.
Meeting ID: 548 801 501
Last Week's Service
Highlights of last week's service for The Transgender Day of Remembrance can be seen here!
The video ends with the reading of the names of those killed in the last twelve months because of their gender expression.
Advent and Christmas Events
Copies of the poster are available at the back of the church. Please take one if you have a good place to display it, maybe even in your car window!
You can also download a copy to print or share here:
Festival of Christmas Carols
This is our wonderful annual Christmas event. Carol singing is led by the Lannacapella Choir and the All Saints Choristers, who will also perform their own pieces of Christmas music. Readings will be given by various Consuls and other local dignitaries.
Tickets and posters are available at the back of the church or you can download copies to print or share with your friends by email or on social media:
Poster image
Poster pdf
Tickets image
Tickets pdf
Volunteers are still needed to help with setting-up, refreshments, etc.  Please see Chris Tananone.
Busy times ahead at All Saints!


We have a very busy calendar for Advent and Christmas 2022. God has blessed us with many good things are we have much to be thankful for!
Sunday 27th November
First Sunday of Advent
Sunday 4th December
Second Sunday of Advent
Saturday 10th December
Festival of Christmas Carols
Sunday 11th December
Third Sunday of Advent
Sunday 18th December
Fourth Sunday of Advent
Saturday 24th December
Midnight Mass
Sunday 25th December
Christmas Day Eucharist
Followed by Christmas Lunch

Chili Night

Some of the group!
Chili Night continues every Tuesday at 6 p.m.

Come and join us at the vicarage as we share chili followed by ice cream! 
 
Weekly Offering to All Saints
You can still donate in person or online.  Thank you for your support and love for All Saints and all we are trying to do together.  God has shown that he is mighty and we are in his hands!
God bless,
Father Iain