From Father Iain, All Saints Chiang Mai
His palms were pierced for us!
Dear Friends,
In English, the word palms has two meanings: it refers to the branches of the palm tree, which we wave on Palm Sunday, but it also refers to the softest and most vulnerable part of our hands.  Palm Sunday marks the beginning of Holy Week, and these seven days fill nearly half the chapters of the four gospels.  There is a lot of story to include!
Palm Sunday 2018 at All Saints
Traditionally, the church has had many special services for Holy Week: Palm/Passion Sunday, Holy Monday, Holy Tuesday, Spy Wednesday, Tenebrae, Maundy Thursday, Good Friday, Holy Saturday, Easter Vigil, and Easter Day.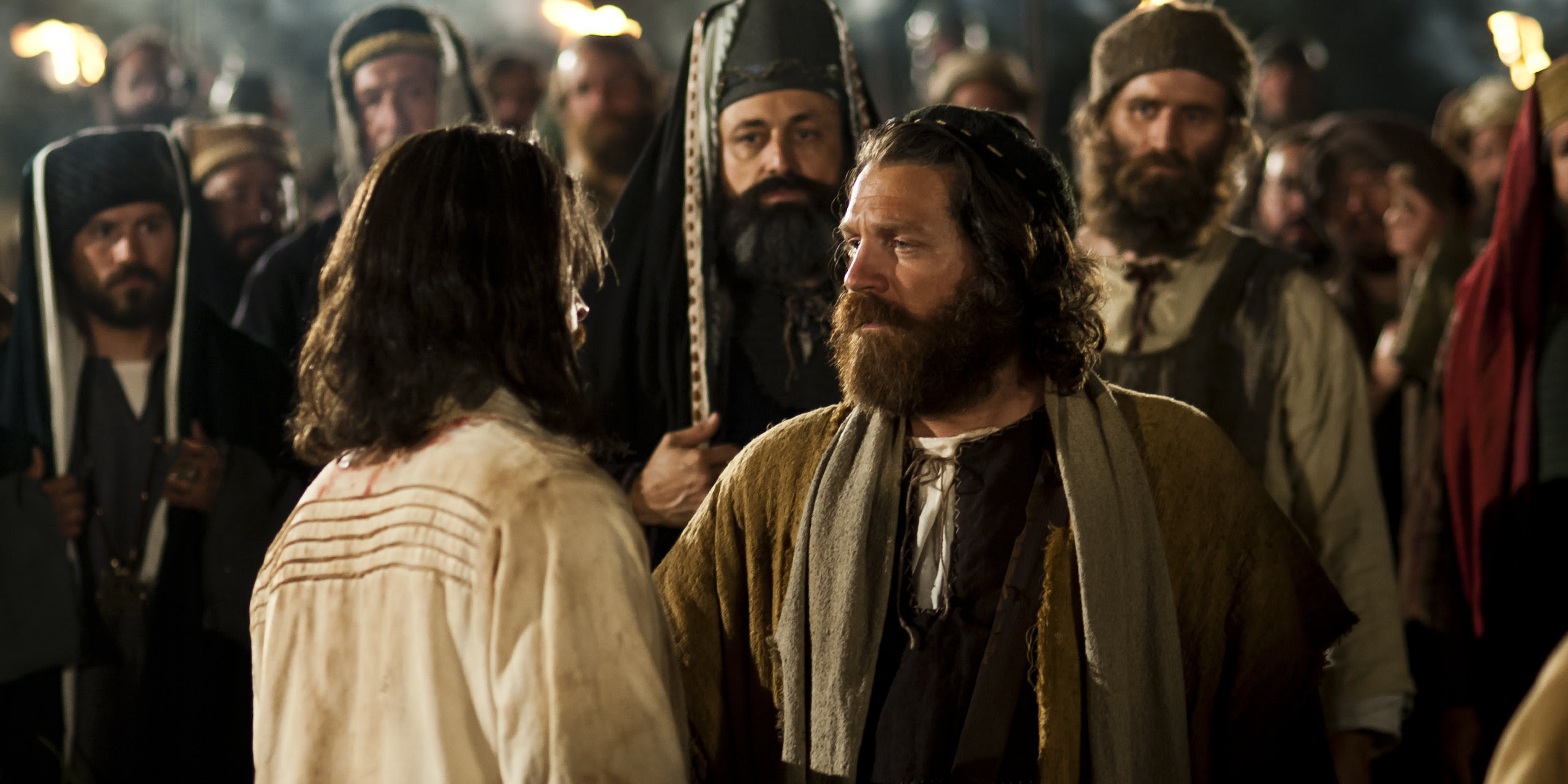 Spy Wednesday – Judas agrees to betray Jesus
On Holy Monday some observe the anointing of Jesus at Bethany or the Cleansing of the Temple, on Holy Tuesday Jesus' prediction of his own death is often marked, and on Spy Wednesday the story of Judas arranging his betrayal of Jesus is often told.
Tenebrae is celebrated on the evening before or early morning of Maundy Thursday, Maundy Thursday commemorates the Last Supper, Good Friday commemorates the crucifixion of Jesus and his subsequent death, and after sundown on Holy Saturday is the traditional time for Easter Vigil.  Then on Easter Sunday the Resurrection of Jesus Christ is celebrated!
The Last Supper – marked on Maundy Thursday
This year All Saints will only have services on Palm Sunday, Good Friday, and Easter Sunday.
In previous years we have celebrated Jesus' Triumphal Entry into Jerusalem on Palm Sunday, and saved the subsequent parts of the Easter story for Maundy Thursday and Good Friday, ignoring the fact that Palm Sunday is also Passion Sunday, the Sunday when we remember Jesus' Passion, his death on the Cross for us!
This year we will mark Jesus' entry into Jerusalem, but I will be preaching on the Magic of the Cross!  Magic, you may ask, is that a Christian word?  Is that a suitable term to apply to Jesus death on the Cross?  You will have to come this Sunday, or watch the video afterwards, to find out!
Our scripture readings for Palm Sunday will be Luke 19:28-40, Philippians 2:5-11, and Luke 23:13-25, 32-49, and we will be singing the hymns Hosanna in the Highest, All Glory Laud and Honour, Hosanna, Loud Hosanna, My Song is Love Unknown, and Ride on Ride on in Majesty!
The readings can be found via this link and past services and sermons can be viewed via the All Saints audio-visual page!
Easter Services for 2019
Good Friday Service 19th April 7 pm
– a solemn tenabrae service
Easter Sunday Service 21st April 11 am
– followed by potluck and Easter Egg hunt
Air Pollution
Although things seem better in the afternoon, the morning air quality in Chiang Mai remains poor.  All Saints' new air-filter worked well last Sunday and this will be in operation this week.
Preaching in Lent
We are mightily blessed at All Saints to have a whole host of preachers.  Throughout the Season of Lent  I handed over the pulpit to five of them.  Thanks to David McPhee, Nate Tipton, Taylor Pfaff, Christa Crawford, and Helga Spring for their words over the last five weeks.  All the sermons can be viewed via the All Saints audio-visual page!
Most people get to hear about us via the internet or by word of mouth, so please feel free to pass on this email to others.  All are welcome to join us as we share the presence of the risen Jesus in our lives!  We hope to see you soon and that you will enjoy worshipping with us,
God bless,
Iain